Innovation Management System
How can I manage and foresee my innovation results?
Innovation Management is a data-driven science. Controlling your innovation results is achieved by attacking innovation in a systematic way through governance, process and a capable organization.
How?
An Innovation Management System (IMS) is built up by governance routines, including metrics and decision methodology, the innovation process, organizational infrastructure such as ideation and project management tools, and your organization's  capabilities and competencies for executing on the strategic initiatives fed into the IMS.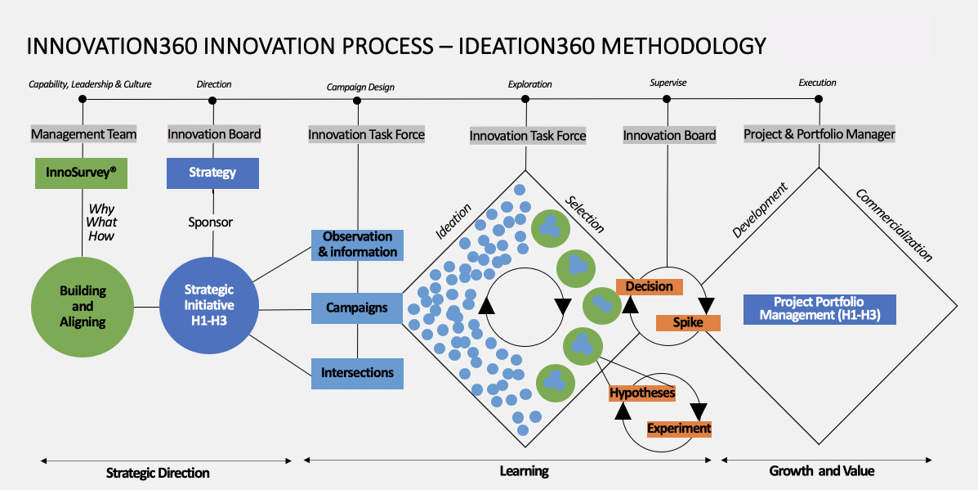 Result
We will implement an ISO-compliant, evergreen Innovation Management System and ensure:
Integrated and improved fuzzy front end
Higher speed to market
Lower uncertainty on projects
Reduced Working Capital
Related Blog Posts
Idea campaigns are all based on the simple concept that the more people who contribute ideas, the better. It is sometimes also referred to…
One of the most common misconceptions about innovators is that they reach their ideas through lightning-strike inspiration
While much has been written on choosing the most promising innovation project…