PLAY BOLD
How to Win the Business Game Through Creative Destruction
The world is changing at an unprecedented rate, entire industries are disappearing or evolving, and the planet itself is facing life-threatening challenges on the grandest scale. Change is happening, whether we like it or not.
Even if your company is doing well today, how can you prepare for sudden shifts and unimaginable risks on the road ahead? How can you plan so that you don't just manage change, but also drive transformation—and sustainable, future-proof growth?
Magnus Penker, serial entrepreneur and Sweden's "Most Innovative CEO" has the answers. Magnus has worked with companies across the world, from entrepreneurial scale-ups and unicorns, to Global 500's, to help them reinvent their value propositions, optimize their operations, and scale-up winning ideas. Along the way, he has seen a few disasters as well, which serve as cautionary tales,
Here are a host of stories from a life of frontlines of business rescue, including his analysis of famous business disasters and personal experiences in saving companies on the verge of collapse. With his one-of-a-kind mix of humor, science and practical insights, Magnus Penker explains how to make continuous innovation work in the real world – and how to play bold to win the game.
Wow! Everything that Magnus says is somewhat contrary to our official positions on successful innovation.  I had to read his book.  I am glad that I have.  His book has a freshness of ideas and a wonderful style of writing and content. Magnus has written previous books on innovation in a more formal style.  But this book amounts to sitting down and listening about the logical and emotional work that goes into successful innovation.
– Philip Kotler, Dec 2020
Play Bold Podcast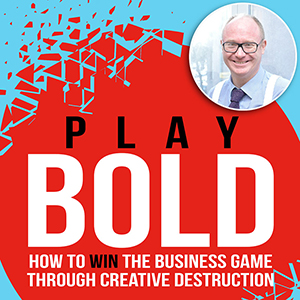 Let Magnus Penker and guests inspire you to tackle innovation and growth. We are getting back on track in the podcast series Play Bold, as we ramp up for the launch of Magnus Penker's new book Play Bold: How to Win the Business Game through Creative Destruction.
The guests will reveal the true stories behind the events described in the book. The podcast episodes are full of humor, secrets that cannot be printed, and thought-provoking statements from world-leading thinkers, Hollywood producers, creative artists, CEOs, professors, and many others! Welcome to Play Bold!
Subscribe to Play Bold Podcast
Featured Play Bold Podcast Episodes
Provide
input
to Magnus
as an
author!
Measure Your Innovation Capability With Certified Innovation Consultant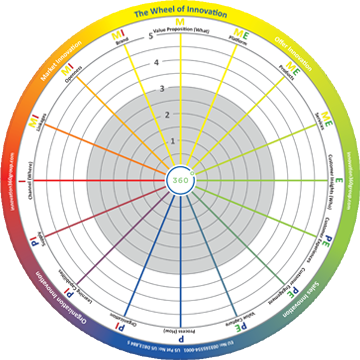 Visit the online home of our Innovation Assessment Tool and Report Generator – The InnoSurvey®.
Here you will gain access to the world's most comprehensive database of innovation projects along with advanced tools for pattern recognition, correlation analysis, and data visualization. When you finish, you'll generate a 40-page tailored report detailing your innovation footprint – strengths, vulnerabilities, critical skills in need to development, benchmarks against leading competitors, and areas where your capabilities give you the best chance at producing innovations that matter.
The questions in the assessment are available in English, German, Italian, French, Spanish, Turkish, Portuguese, Dutch, Swedish, Norwegian, Arabic, Chinese and Russian.