Since the beginning of the industrial revolution, international standards and innovation capabilities have always been strong drivers and catalysts for human and societal development. International standards as well as increased innovation capabilities will continue to play even more important roles in the world of digitalization, globalization, fast change and extreme planetary and human challenges that we face today!
Good for all of us then, that the International standardization organization, ISO, is developing new international standards for Innovation Management as we speak!
The ongoing ISO/TC 279 work may very well be one of the most important standardization efforts since the ISO 9000 and ISO 14000 standards was published back in the eighties. One important difference though is that the ISO9001/ISO14001 standards are so called "certification standards" but the upcoming standards for Innovation Management will be "guidance standards", i.e. there will not be any formal certifications on the Innovation Management standards.
I just participated in the ISO/TC 279 workgroup meetings in Madrid. It gathered 50+ attendees from 48 countries all over the world, an impressive demonstration of global collaboration at its best! And also a fruitful mix between global innovation practitioners (such as myself) and academia which I take as a guarantee for that the upcoming standard will be applicable and relevant for innovation practitioners all over the world.
The ongoing work is driven by four different workgroups: WG1 for Innovation Management System in general, WG2 for terminology, terms and definitions, WG3 for Tools and Methods (with an initial focus on IP protection and innovation partnerships) and WG4 for Innovation Management Assessment.
I am a member ("Innovation Expert") of WG4 where we spent three full days in creating a first draft of the Innovation Management Assessment section of the standard. I also participated one day in WG1 to learn and understand the larger scope of the upcoming standard. My understanding after the Madrid meeting is that the upcoming ISO standard will be very much in line with the already published European standard on Innovation management, CEN 16555.
As we at Innovation360 group are developing methods and tools for Innovation assessment (InnoSurvey) as well as Ideation and project selection (Ideation360) for the global marketplace, being standards compliant is mandatory for our business.
We therefore claim and communicate that our methods and tools are compliant with the published CEN 16555 standards, and that we are committed to ensure compliance also with the upcoming ISO standard when it gets published late 2018!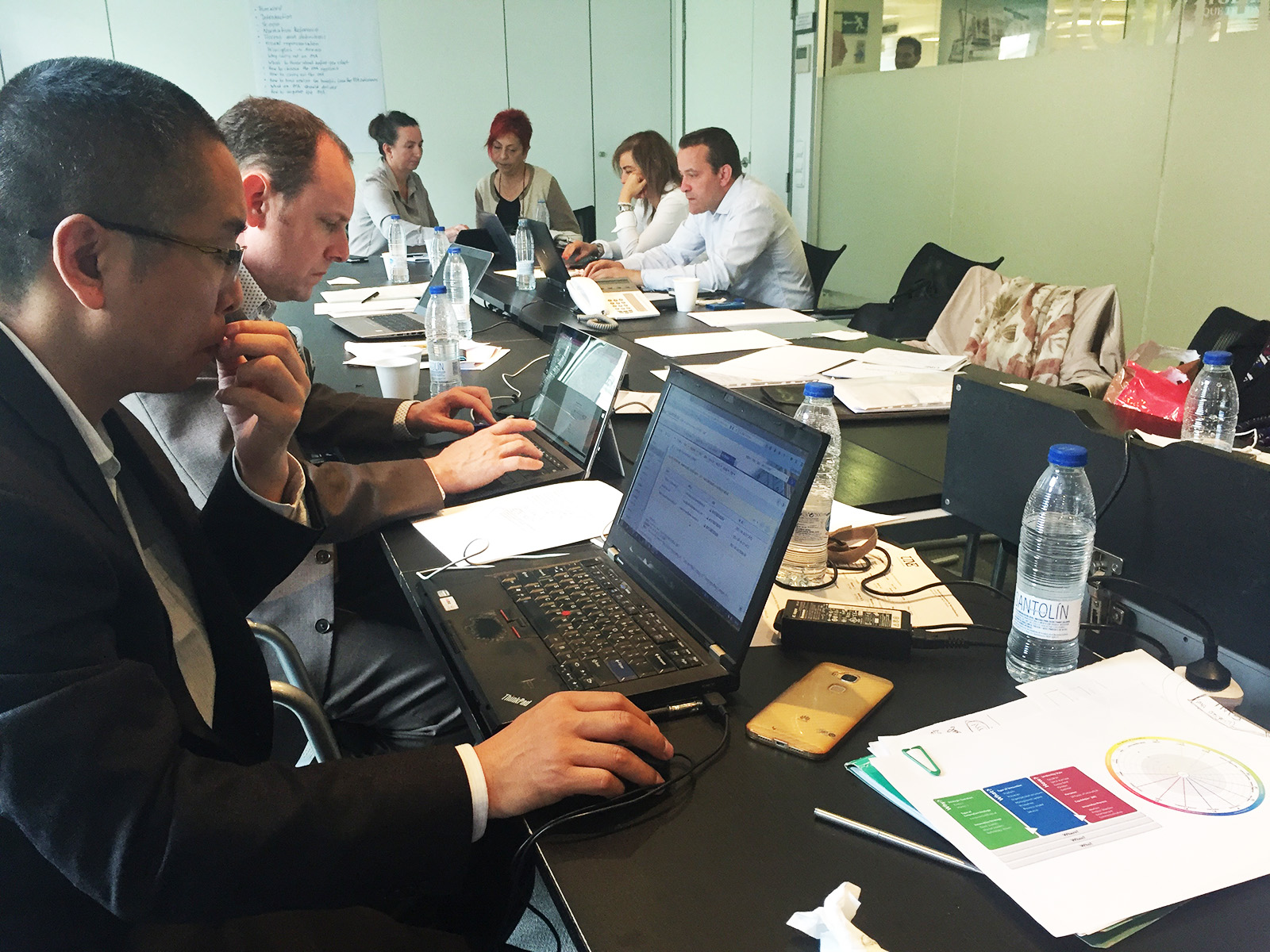 In the end, this means that there will be a global, common baseline and understanding of Innovation Management and what it takes to become a world class innovator! A very good foundation for both tools and service providers and innovation practitioners all over the world. And as I said in the beginning "a necessary development in the world of digitalization, globalization, fast change and extreme planetary and human challenges that we face today!"
Posted on