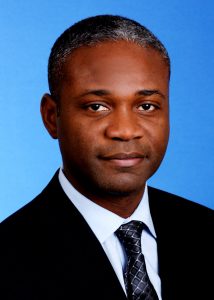 Based in New York, USA and Accra, Ghana
Nii Nortei is a versatile Innovation Strategist who is adept at forging alliances and creating solution frameworks to execute visionary goals. He draws upon twenty years of strategy and consulting roles at premier global corporations, including Citi, Deutsche Bank and Deloitte Consulting. He is also a participant in various entrepreneurial ventures within the Fintech and Venture Capital spaces, with particular interest in emerging market nation transformation through leapfrog technologies.
Nii received an MBA from the NYU Stern School of Business, with specializations in Finance, Operations Management and Entrepreneurship & Innovation. He has a BS in Electrical Engineering and a Certificate in Public Policy and International Affairs from Princeton University. He regularly harnesses this business management, public policy and engineering training to develop transformative strategies and to craft innovative solutions.
Areas of Expertise:
Concept Development & Business Planning
Technology Strategy & Incubation
Product Development & Deployment
Operating Model Design & Execution
Product Development & Deployment
Innovation Culture & Change Management
Thought Leadership & Executive Education
Strategy
Contact:
https://www.linkedin.com/in/nii-nortei-lokko-42b0351/
Posted on