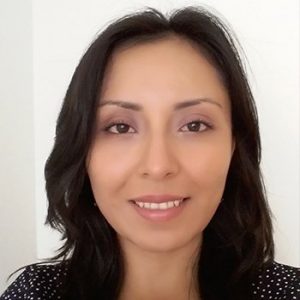 Head of Administration and IT Manager
Background
Laura is a highly resourceful professional with outstanding planning, administrative, and organizational skills, who effectively manages conflicting priorities on a daily basis. Meticulous and confident with four years of experience within administration, personal assistance, and project management.
Laura has an exceptional academic background within Economics and International Relations. She has a MSc in Global History and Economics from The London School of Economics and Political Science and from Roskilde University, in Danmark.
She is a very ambitious person, something that led her to obtain the award of best student in secondary school for obtaining the best grades in the State of Mexico, which has more than 10 million inhabitants. She has also obtained one of the eight Erasmus Mundus Scholarships for her Master studies awarded by the European Commission in 2010.
Laura has started her professional life both studying and working in Mexico City, Copenhagen, London, and Stockholm. She has experience working with sustainability and environment topics with the UN Climate Change Consultant for Denmark in the Danish Embassy in Mexico City. She has also worked with office management in the Mexican Embassy in Stockholm.
Laura has both been an intern and worked at the Stockholm International Peace Research Institute (SIPRI), in 2010 and 2014, in different projects, such as, Macroeconomics of Security/ Development and Security.
Her interest areas are global issues and trends, business, technology and economics.
Areas of expertise
Globalisation
Project Management
Economics
Education
BSc International Relations, UNAM, Mexico City
MSc Global Studies, Roskilde University, Denmark
MSc Global History, The London School of Economics and Political Science, London, UK.
Posted on