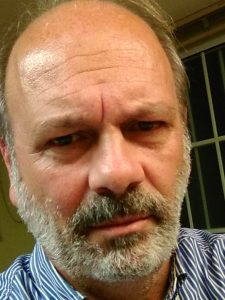 Based in Barcelona, Spain
BACKGROUND:
Antoni Farré is a T-shaped professional and Senior Executive with broad experience in leading positions on Business Strategy, Marketing and Sales areas, mainly in Multinationals (Nutrexpa-Idilia Foods, Nabisco, United Biscuits, Kraft Foods) with international scope and responsibilities, and also in SME's. Entrepreneur, co-founder and General Manager in new business and experienced in the Public Administration for Innovation, Marketing and Sales support programs.
A passionate expert on Innovation and consultant/advisor in this area, which has been a common success factor to create and implement differentiated strategies, processes and projects for delivering superior results along his career.
Consultant Licensed Practitioner at Innovation360 Group and capitalising on its framework and tools, he drives change and business transformation for world class innovation to help improve competitiveness, results and profits.
AREA OF EXPERTISE
Innovation Consulting
Innovation strategy and management.
Innovation process and tools
Management Consulting
Business strategy, business transformation and Change Management
Marketing Management and sales
Brand building
General management SME's
Digital strategy & marketing
Entrepreneurship
EDUCATION:
ESADE Business & Law School, High School, General Management
Babson College, Bachelor's Degree in Innovative Management & Corporate Entrepreneurship
ESADE Business & Law School, Master of Business Administration (M.B.A.), Marketing an Business
CONTACT:
https://www.linkedin.com/in/antonifarre/
Posted on