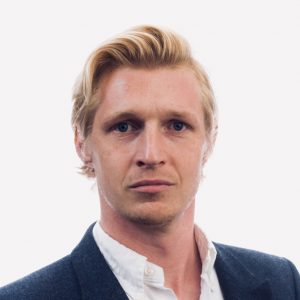 Consultant
Background
Max is an entrepreneurial spirit with a global profile derived from several years abroad with a combination of work- and academic experiences in China, United States, Spain, Sweden, and Norway. He has a background as a consultant and market researcher for SME's as well as large, publicly traded, multinational companies. Additional areas of expertise lie within entrepreneurial activities from starting and scaling up an international venture at one of Sweden's most prominent business incubators by utilizing the lean startup methodology.
Additional areas of interest are global issues and trends, macroeconomics, technology, and the automotive industry.
Areas of expertise
Strategy and Business Development
Hypothesis Testing and Prototyping
International Economics
Innovation Management
Project Management
Entrepreneurship
Market Research
Statistics
Education
Master of Business Administration, (M.B.A.), Point Loma Nazarene University, United States. Graduated as a Member of Delta Mu Delta Honors Society for distinguished academic performance.
Bachelor of Arts in International Business, University of San Diego, United States. Graduated with Honors for academic excellence.
Associate Degree in Business Administration, Santa Barbara City College, United States. Awarded to the President's Honor roll and held a leadership position in the Honor Society of Phi Theta Kappa for academic excellence.
Online courses in Behavioral Economics, Python, C+, HTML, JAVA, and CSS.
Posted on