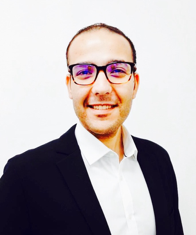 Based in Riyadh, Saudi Arabia
Background
Highly accomplished visionary Executive, service-driven EM/ELV Manager and commercial technology evangelist with extensive business and technical acumen gained on an international stage successfully delivering innovative technology projects within time and budgetary constraints.
Accustomed to project/program delivery; utilizes various methodologies and calls upon the ability to quickly grasp new ideas and concepts while identifying innovative solutions to complex issues which maximize potential without compromising service.
Dynamic team leader; demonstrates in-depth analytical and strategic ability to facilitate operational and procedural planning, gaining exposure to enterprise applications implementation and integration.
Specialize in creating and implementing high performance and long-term business development strategies that positively impact organizational growth for Saudi Arabia & ME regions. Experience with different market segments Education, Hospitality, Healthcare, Energy and Renewable Energy with great focus in Energy management and technology related industries.
Managing the strategy of the organizations to overcome the economic challenges by leading the transformation of the organization from business today to achieve its sustainable growth for business of tomorrow.
Leads change management as well as developing the business plan, ensuring its compliance with needs of clients' senior management team and acquiring buy-in at all levels of the organization, attaining significant results.
Assessing organization capabilities and recommend the required steps for successful business transformation and/or change management.
Developing the five years' plan strategy from operational, resources and financial aspects to ensure clear road map and aligning with the organization vision and strategic initiatives.
Areas of expertise
Strategic management
Business transformation
Business Development
Innovation Management
Business Planning
Change Management
Education
EMBA – Grenoble Graduate school of Business (Strategic Management)
B.Sc in Electrical Engineering
Contact
Posted on