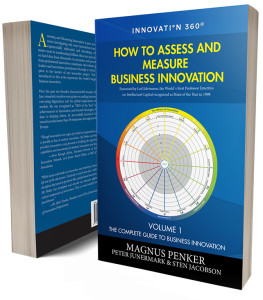 Enter details below to claim your free copy:
"Though innovation is en vogue, few leaders or organizations really know what is possible or how to sustain innovation. Mr Penker and his team have now provided innovators a way forward in building the right kind of knowledge, capabilities and assessments for breakout innovation and long term success."
– Anne Keough Keehn, Executive Director at Leading Academic Innovation Network, and former Senior Fellow at Bill & Melinda Gates Foundation
PLEASE NOTE: This ebook is in EPUB format. Mobile devices should be able to read it automatically, but laptop and desktop users may need to download an EPUB reader software.  Free EPUB software is available from many sources including Adobe's Digital Editions here, for Window and Mac OS.